American Society of Agronomy
Sponsor: https://www.agronomy.org/awards/view/206 | Application Deadline: April 18, 2018
Scholarship URL: https://www.agronomy.org/awards/view/206
Scholarship Description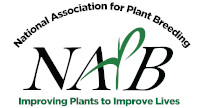 The Borlaug Scholars program is established by the National Association of Plant Breeders (NAPB) and funded through the Agronomic Science Foundation (ASF) to develop the plant breeding science professions by strengthening the next generation of leaders.
Undergraduate students attending U.S. universities who are in upper level undergraduate programs in a plant breeding related program and are seeking to further their education following their initial degree are encouraged to apply for this scholarship.
Borlaug Scholars are paired with volunteer mentors who are NAPB members committed to the professional development of the recipients and receive financial support for travel, lodging, registration, and other costs related to attending the NAPB Annual Meeting.
Eligibility Requirements
Eligibility
Individuals must have active undergraduate student status in a U.S. based institution during the application process and through the NAPB Annual Meeting at which the honor is awarded.
Individuals must be able to travel to and participate in the NAPB Annual Meeting to receive the scholarship.
Former recipients of this scholarship are not eligible.
Members of this Borlaug Selection Committee and the NAPB Board of Directors are not eligible to be a reference.